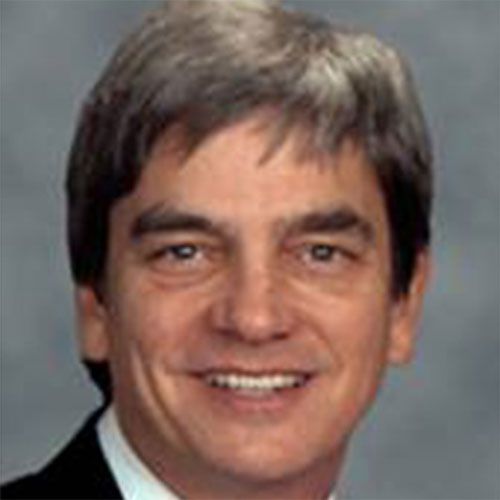 David L. Parker, Ph.D., J.D.
Patent Attorney - Member
Dr. David Parker plays both offense and defense when protecting clients' intellectual property assets. Dr. Parker places a premium on the strategy and management of intellectual property portfolios.
From the moment of innovation to the ultimate marketplace, Dr. Parker maps out a course designed not only to provide protection for future manufacturing and marketing, but also to impede competitors from entering the game, thereby ensuring his clients have a clear path to market.
Should a legal action become necessary to safeguard a client, Dr. Parker has the litigation experience to take the case to trial.
In addition to being a talented doctor and attorney, Dr. Parker is a multi-faceted individual with a wide range of interests. A devoted father of three and active in his church, he is also an accomplished voice student, an impressive dancer, a dedicated soccer coach, an avid golfer and history buff.


Areas of Concentration
Intellectual Property and Technology
Litigation
Licensing
Prosecution
Biotechnology
Representative Experience
Represented a major biotechnology reagent company in a multiple jurisdiction patent infringement case involving biotech tools for genetic engineering
Lead counsel for a major seed company as plaintiff in connection with six related transgenic corn technology litigations industry in multiple jurisdictions involving the entire corn seed industry
Represented a leading biotechnology reagent and device company in multiple merger and buy-out due diligences
Guided a leading biopharmaceutical company in patent-related aspects of its biological licensure application (BLA) to the US Food and Drug Administration (FDA) and the European Agency for the Evaluation of Medicinal Products (EMEA)
Manages and oversees the patent portfolio of numerous universities, biopharmaceutical research organizations and companies and a front-line pluripotent stem cell company
Obtained a substantial settlement as lead litigation counsel representing a major university in a patent infringement action involving pharmaceutical products
Obtained a substantial settlement as associate litigation counsel representing a major university in a patent infringement action involving pet food flavoring agents
Represented a major biopharmaceutical company as plaintiff and defendant in related patent infringement cases involving one of the first biopharmaceutical products
Served as lead U.S. counsel in successfully defending a leading biopharmaceutical company in six European oppositions and appeals before the Technical Board of Appeals of the EPO involving related biopharmaceutical patents
Twice received a favorable ruling from the Court of Appeals for the Federal Circuit in Brown v. Barbacid, a seminal interference matter representing Nobel laureates and their technology directed to an important new class of cancer therapeutics
Successfully represented a major cancer research and treatment center in Federal District Court and before the Court of Appeals for the Federal Circuit in obtaining a dismissal of a patent and contract matter under the 11th Amendment to the Constitution
Professional Activities & Memberships
American Intellectual Property Law Association (AIPLA)
Association of University Technology Managers (AUTM)
Austin Intellectual Property Law Association (Austin IPLA)
American Bar Association
State Bar of Texas
University of Texas School of Law, Adjunct Professor of a patent law and strategy workshop (1994 – 2007)
Professional Honors
The Best Lawyers in America, Intellectual Property Law
Chambers & Partners, USA., ranked among the top attorneys in Intellectual Property Practice Field in Texas
"Peer Review Rated AV," LexisNexis, Martindale Hubbell
"Texas Super Lawyers," Intellectual Property Law (2005 – 2011)
Publications
Co-author, "New PTO Rules Relating to Continuations and Claims," Fulbright ALERT, August 23, 2007
Co-author, "District Court Orders PTO to Stand-down on New Rules," Fulbright ALERT, November 1, 2007
Co-author, "PTO Ruling: The Court's Opinion," IP Law 360, November 2007
"Intellectual Property 'Must Dos' for Technology Companies," Bioprocessing Journal, September/October 2004
"Patent Infringement Exemptions for Life Science Research," Houston Journal of International Law, Vol. 16, No. 3, pp. 615-663, Spring 1994
"Biotechnology Patent Practice After Amgen and Scripps Clinic," Arnold White & Durkee Legal Update, May 1991
"Managing Patent Rights – Concerns of the Biotechnology Venture and Investor," Commercializing Biotechnology in the Global Economy, April 1990
"Only Some Prior Knowledge is Prior Art to Patents," Arnold White & Durkee Legal Update, October 1987
Educational Background
1986 – J.D., The University of Texas School of Law 1981 – Ph.D., Molecular Pharmacology and Genetic Engineering, Baylor College of Medicine 1976 – B.A., Honors, Plan II, The University of Texas
Dr. Parker was admitted to practice law in Texas in 1986. In addition, he is admitted to practice before the United States Patent and Trademark Office, the Western and Southern Districts of Texas, the Northern District of California, the Court of Appeals for the Federal Circuit, and the U.S. Supreme Court. After receiving his Ph.D. from Baylor College of Medicine, Dr. Parker became a faculty member of the school. His faculty position included a joint appointment to the Bristol-Baylor Labs, a division of Bristol Laboratories, and his research focused on the characterization of gene readouts in malignancies and genetic reprogramming of neoplastic cells.
Speeches
"New PTO Rules Relating to Continuations and Claims," Fulbright & Jaworski L.L.P. Web Seminar, September, 2007
"Intellectual Property Portfolio Development and Management," Wilbio Presentation, 2005
"From Provisional Applications to Litigation," The University of Texas School of Law 5th Annual Advanced Patent Law Institute, Austin, Texas, November 2000
"The Written Description Requirement: A Doctrine in Transition," The University of Texas School of Law 4th Annual Advanced Patent Law
Institute and The Southwestern Legal Foundation 37th Annual Institute on Patent Law, Dallas, Texas, November 1999
"Research Exemptions to Patent Infringement," The University of Texas School of Law 3rd Annual Advanced Patent Law Institute, Austin, Texas, November 1998
"Enablement, Scope and Infringement in Biotechnology Cases," The University of Texas School of Law 2nd Annual Advanced Patent Law Institute, Austin, Texas, November 1997
"Recent Developments in Biotechnology Patent Case Law," The University of Texas School of Law Advanced Patent Law Institute, Austin, Texas, November 1996
"Current Issues in Biotechnology Patent Practice," Fourth Annual Biotechnology Law Institute, San Francisco, California, 1988
Civic Involvement
Bethany Lutheran Church, LCMS, Elder (1998 – 2002), Praise Team (2001 – 2004), Sunday School Teacher (2005 – present)
Westlake Youth Soccer Association, Coach and Team Manager (2003 – present)
Greater Austin Chamber of Commerce
M.D. Anderson Cancer Center, Technology Review Committee (2005 – 2007)
St. Stephen's Episcopal School, Board of Trustees (1994 – 2000)