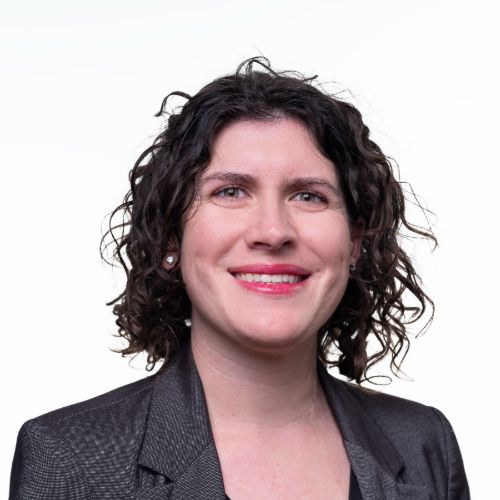 Elizabeth Gratton, Ph.D.
Patent Agent
Elizabeth Gratton, Ph.D. joined Parker Highlander in 2021 after obtaining her graduate degree in Chemistry at the University of Austin. Prior to graduate school, Elizabeth received a B.S. in Chemistry with a minor in Spanish from The Pennsylvania State University. Before beginning her graduate studies, Elizabeth was employed as an Intramural Research Training Fellow at the National Institutes of Health where she worked on developing synthetic and process methods for the production of a particular small molecule of interest. During graduate school, Elizabeth synthesized and studied the DNA binding patterns of naphthalene diimide intercalators and designed and investigated the stability of DNA sequences containing novel unnatural base pairs. At Parker Highlander, Elizabeth has focused on the drafting and prosecution of patent applications related to various areas of chemistry, including small-molecule therapeutics and biochemical devices.
Professional Honors
2017 Teaching Assistant of the Semester – Senate of College Councils
2007 Jean Dreyfus Boissevain Undergraduate Scholarship for Summer Research
Publications
Durga M. Chadalavada, Elizabeth A. Gratton, Philip C. Bevilacqua. "The Human HDV- like CPEB3 Ribozyme Is Intrinsically Fast-Reacting." Biochemistry 2010 49 (25), 5321- 5330.
Educational Background
2020 – Ph.D., Chemistry, University of Texas at Austin
2009 – B.S., Chemistry, The Pennsylvania State University