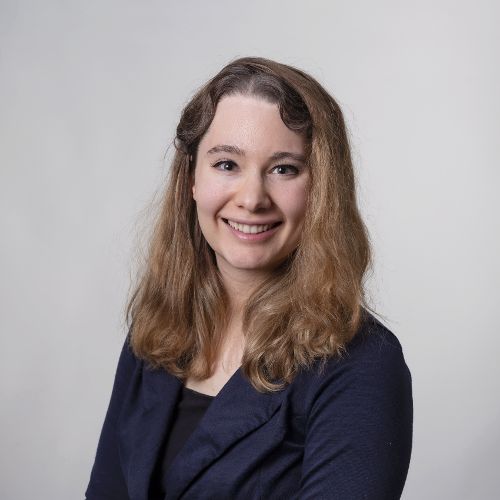 Melissa Hirsch, Ph.D.
Patent Agent
Melissa joined Parker Highlander after completing a Ph.D. in Analytical Chemistry at the University of Texas at Austin and an M.S. in Organic Chemistry at The University of Arkansas. Prior to her graduate studies, Melissa earned a B.S. in Chemistry with a minor in Biology from John Brown University and was awarded several prestigious research fellowships/awards. Her graduate research experience at the University of Arkansas focused on the total synthesis of the lead anti-cancer compound ipomoeassin F, as well as synthetic and computational methodology development. At UT Austin, Melissa studied the recombination of polyketide synthase modules to produce novel chiral building blocks for small molecule synthesis. She also identified gatekeeping residues in polyketide synthase active sites and performed domain docking studies, using bioinformatics and computational biology techniques. Her research was influential in the development of polyketide synthase engineering strategies related to the production of antibiotics and other biologically active compounds.
Experience
Melissa has experience in multiple disciplines related to organic, analytical and biochemistry including: bioinformatics, total synthesis, small molecule characterization, protein modeling, computational design, enzymology, PCR technology, predictive chemistry, synthetic methodology development and bioanalysis. Since joining Parker Highlander, Melissa has worked on the drafting and prosecution of patent applications focused on different areas of chemistry including small molecule therapeutics and biotechnology.
Professional Honors
Provost's Graduate Excellence Fellowship (The University of Texas at Austin, 2018-2022)
Graduate Student Congress Award for Academic Prowess (The University of Arkansas, 2018)
Three Minute Thesis Competition: First Place (The University of Arkansas, 2017)
Distinguished Doctoral Fellowship (The University of Arkansas, 2015-2018)
University Honors (John Brown University, 2015)
Cum Laude Honors (John Brown University, 2015)
REU Fellowship (The University of Florida, 2014)
Nanophotonics REU Fellowship (The University of New Mexico, 2013)
Distinguished Scholar Award (John Brown University, 2011-2015)
NSF SUCCESS Award (John Brown University, 2011-2015)
John E. Brown Founder's Award (John Brown University, 2011)
Educational Background
Ph.D. in Analytical Chemistry, University of Texas at Austin
M.S. in Organic Chemistry, University of Arkansas
B.S. in Chemistry with a minor in Biology, John Brown University