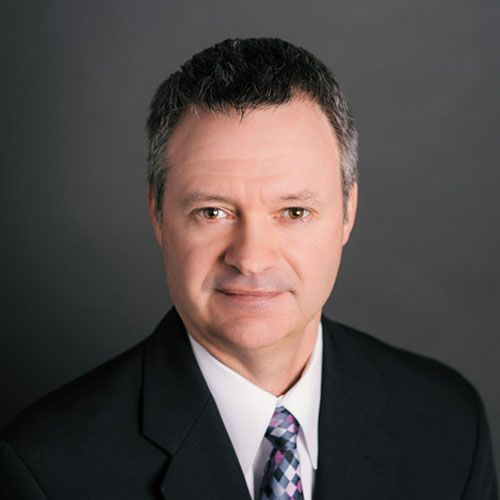 Steven Highlander, Ph.D., J.D.
Patent Attorney - Managing Member
Steven Highlander's practice focuses on portfolio management for universities, non-profits and small to mid-sized corporate clients. Preparation and filing of patent applications, as well as prosecution of these cases, makes up the bulk of his docket. He also has considerable opinion experience for patentability, validity, infringement and inventorship disputes. Dr. Highlander has also been involved in over 20 interference proceedings, including several garnering Federal Circuit review.
Disciplines with which Dr. Highlander is familiar include organic chemistry, gene therapy, viral delivery systems, immunoassays, food science, PCR technology, cellular immunology, chemotherapy, drug screening, animal and plant breeding programs, cancer diagnosis, monoclonal antibodies, radio-therapy and radio-imaging, medical devices, tumor suppressors, and lymphokines.
Dr. Highlander's graduate work involved structure-function studies on herpesviral surface proteins. As such, he is familiar with such disciplines as cell biology, protein biochemistry, molecular biology (including recombinant DNA work), gene regulation, genetics, immunology (including immunodiagnostics and immunotherapy), pharmacology, medicine, and viral pathology.


Bar Admission
Dr. Highlander is a member of the Texas bar and is admitted to practice before the Federal Circuit and the United States Patent Office.
Professional Activities & Memberships
Association of University Technology Managers
University of Texas School of Law, adjunct professor (2002-2012)
Professional Honors
The Best Lawyers in America, Biotechnology Law, Intellectual Property Law (2010)
Publications
Patent Strategies for Therapuetic RNAi. Highlander SL, Wohlers TM. Expert Op. Ther. Patents 2008 18(11):1289-98
"Patent Law" in RESEARCH ADMINISTRATION AND MANAGEMENT, ed. Kulakowski & Chronister, Jones & Bartlett (Mississauga, Ontario CA), 2006
In re Baird: Is the Controversy Really Warranted? 13 Biotechnology Law Report 265 (No. 3, May-June 1994)
Patent Law Meets Science and Fails: The In re Bell Fiasco. 13 Biotechnology Law Report 469 (Number 4, July-August 1994)
The (F)utility of Biotechnology Inventions. 13 Biotechnology Law Report 609 (Number 5, September-October, 1994)
Educational Background
1992 – J.D., cum laude, University of Michigan Law School
1988 – Ph.D., with honors, University of Michigan
1983 – B.A., summa cum laude, Central Missouri State University
Speeches
"Patent Challenges for Therapeutic RNAi," Cambridge Health Institutes' RNAi for Functional Screens, Boston MA, November 4, 2010
"Patent Strategies for Therapeutic RNAi," ASIA-Tides Oligonucleotide and Peptide Conference, Tokyo, Japan, February 24, 2010
"Patent Challenges for Therapeutic RNAi," Cambridge Health Institutes' RNA Interference: From Tools to Therapies, San Francisco, CA, February 5, 2010
Civic Involvement
Texas Historical Commission, commissioner, appointment by Governor Rick Perry (2009- 2015)
Admiral Nimitz Foundation, board of directors (2011 – present)